About
Rebecca graduated with an Advanced Business Administration Management Degree, as well as courses from Hilton University as a Certified Wedding Planner.
"I started the business because I realized after working in Toronto that I could open up a business here in Waterloo." Being able to make this big day easier for couples and giving them the wedding of their dreams is what drives Servers With A Smile.
"I absolutely love to watch the first look the groom or bride has when their partner is walking down the aisle! The look of love in their face is the reason I get up each morning. Every love story is special."
Servers With A Smile prides itself in being professional, respectful, approachable, and accommodating. All these qualities come together to create an event that has your personal style, be it classic, traditional, rustic, vintage, simple, elegant, or glamorous.
Products & Services
At Servers With A Smile, you receive support to create your wedding, your way. They listen to your wants/wishes and together create your vision. When hiring the Day Of Coordinator service, you receive support until the end of the night, and the team helps tidy up. Rebecca says "This is one of, if not the most special day in your life and we take it very seriously with respect."
The most popular service offered by the company is Day Of Coordinator because the couple wants to lessen their stress by having someone other than a family/friend coordinating their day. This allows everyone attending to relax, enjoy and make lasting memories, without worrying about details, schedules, vendors, or last-minute needs.
Packages & Pricing
And what is the cost for stellar service with a magic touch? At Servers With A Smile prices are discussed at the initial meeting, and individual prices for many services can be found on the website. When meeting with the team you will discuss what services you need for your big day, and receive estimates based on your vision and budget.
Couples are very happy with the prices, finding them very reasonable, mentioning meetings and rehearsals that are included, the support received on the day of the wedding from start to finish, and the quality of products sourced by the team.
Details, Details, Details
• Services offered: servers and bartenders, wedding planner/day-of coordinator, catering, linen, and décor rentals, DJ, live band, photography, make-up artists, wedding party gifts and favors, specialty invitations, florists, wood word signs, cleaning, calligraphy, T-shirts, and DIY specialists
• Contact Servers With A Smile to book an initial meeting
• A few prices… Live Band from $2,500; DJ from $1,395; Menus from $35.95 per person.
Couple Reviews
Please login to add your review
Vendor Profile : Servers with a Smile
You May Consider These Items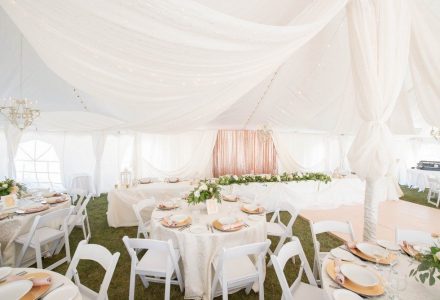 70 Oak ave, Paris, ON, Canada, Ontario
© 2023 The Wedding Ring All rights reserved.