About
High fashion & contemporary photojournalism make Mango Studios a leader in Toronto weddings.
The photography house (and gallery) is a leader in the Toronto wedding photography community, a well-earned designation having turned high fashion and contemporary photojournalism into an option for any Toronto bride with an artistic eye.
As staff at The Ring browsed through Mango Studios' portfolio, we felt like we were looking at a vintage film strip that told us a story of each wedding Mo Govindji and his team of expert photographers have shot. The subjects are elegantly portrayed in a setting that reflects their personalities and style and showcases their beauty. The Mango Studios location in downtown Toronto is fittingly in the Queen West fashion district, which reflects their combination of fashion photography and photojournalism. What began as an extension of Mo's family's portrait and wedding studio/custom framing business has, ten years later, turned into his own unique studio, style and a dedication to offering personal service with a high appreciation for cutting edge conceptual design.
Products & Services
Mo told us that the Mango Studios' product mix varies from gig to gig because almost all of the work they do is customized to each client. "We offer anything from contemporary framed prints to raw wood mounted epoxy coated pieces," says Mo. But the one thing that Mo says has made Mango stand out in the industry from day one is the fact that they've always offered their unique brand of coffee table bridal albums in every one of their packages. "I did so knowing they are a tremendous amount of work to create; however, I believe they are the best way to express and display the character of a wedding day," Mo told The Ring.
These books are the most popular product that Mango Studios offers. "They are unique, stunning and timeless," Mo told us. Not to mention time consuming as Mo says they spend over fifty hours on each design from the initial concept to the finished product, which he adds is almost unheard of in the industry. But the amount of effort and creativity that goes into these books is totally worth it – just check out the samples on Mango's website to see for yourself.
Packages & Pricing
Packages at Mango start at $3500 for coverage and a credit for prints from the studio. Comprehensive coverage with one of Mango's signature coffee table books is $5500. What Mo loosely terms, 'the works', comes with a larger coffee table book and a matching set of books for parents, or custom artwork for approximately $7500. "We've come up with price points to work with all budgets," Mo told us. "Our packages are designed so you know what you are getting up front and there is no hidden up sell later."
Details, Details, Details
• Packages start at $3500 at Mango and go up to $7500.
• A flexible payment plan has you paying a 1/3 of the package price at time of booking, another 1/3 is due 2 weeks before.
• The balance is due about 2 weeks after the wedding when you get your disk of photos.
Couple Reviews
Please login to add your review
You May Consider These Items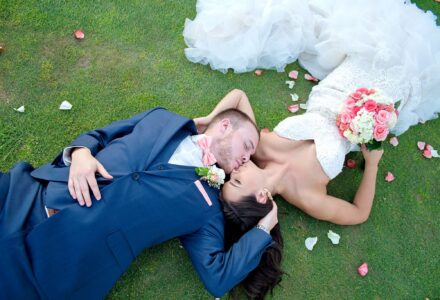 8 Steele Cres, Guelph, ON N1E 0S7
© 2023 The Wedding Ring All rights reserved.