About
Decorating Dreams is about personality and style, selection and reliability. Their long-running success revolves around designing countless wedding dreams each year without losing the personal attention that lets you know you're truly taken care of here.
Decorating Dreams offers the décor you've been dreaming of, the selection that only a huge inventory of options, themes, props and colours can provide, and the assurance of working with a company that is famous in the area for being among the best in their craft.
Products & Services
When it comes to style and trends, Decorating Dreams never seems to miss a beat. In fact, they can take on any wedding style, from vintage to rustic to modern and contemporary (The team at The Ring has seen Decorating Dreams create everything from burlap to "bling" style weddings and we've been equally in awe with every single style!).
We love the fact that the Decorating Dreams team has the skill to make their own fabulous props and designs in-house, allowing them to stay ahead of the fold with innovative new designs each season. They've always been able to tie their décor in with what a bride or groom wants when they want it. To prove it, you'll find their newest customizable backdrops to be a mix of elegant, classical, and contemporary styles – all without being fussy or overly complicated.
Yes, the prices at Decorating Dreams are very affordable, but at the same time, their low prices obviously do not indicate their level of quality. Everything is beautiful here. (Just take a look at these photos!) Just talking to the team gives you the confidence of knowing that they will deal with every last detail personally.
Packages & Pricing
When you think of personal decorators, your first thought is that you can't afford one! Decorating Dreams can create wedding dreams of all sizes, within all budgets.
Decorating Dreams provides tons of options while offering a straightforward, detailed price list to each bride and groom that visit them.
For an idea on what to budget… a couple can have a fully decorated 24-foot backdrop complete with lighting and fabrics for $495 to $695. Decorating Dreams says that ninety percent of their couples ask for chair covers or ceiling treatments. A full ceiling treatment involves between four and eight billowing soft white canopy sleeves, draping the room end to end. Canopies transform a room into another world, for between $395 and $595. "Chair covers are also a very big request. They completely change the look of a room." They are washed and neatly stored for every event. You'll have many options to choose from including rich, satin sashes in over 25 colours.
Details, Details, Details
Couples usually book at least 6-12 months before their wedding day
The average couple spends $1000
Deposit due at booking
All prices include delivery, set-up, and take-down. Because many halls demand that your hall be clean by 2 or 3 am, this means lots of work for the Decorating Dreams team and peace of mind for you!
Couple Reviews
Please login to add your review
Vendor Profile : Decorating Dreams
You May Consider These Items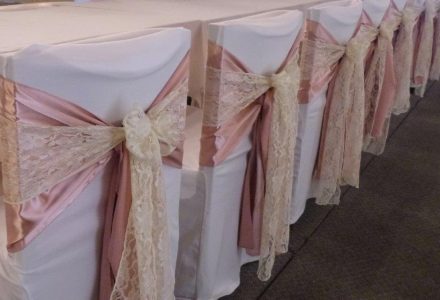 117 Laschinger Blvd, New Hamburg ON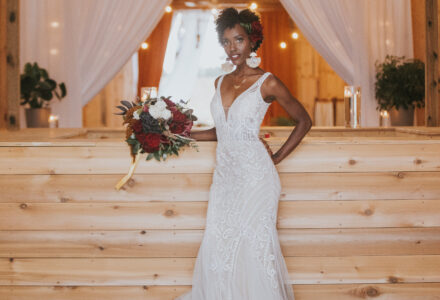 London, ON, Canada, Ontario
© 2023 The Wedding Ring All rights reserved.