THE BIGGEST TREND? GO SMALL! 4 REASONS WHY!
EXPERT TIP BY: Leslie Kay, Tapestry Hall (♥) (tapestryhall.com) 
Smaller, more intimate nuptials were a trend we saw takeoff during 2021 and 2022, and as we all know… this wasn't necessarily by choice. This year we saw celebrities like Ariana Grande and her husband, Dalton Gomez, or Jennifer Lopez and Ben Affleck, lean into the intimate wedding trend, helping it go from a pandemic obligation to one of the hottest trends as we head into the new year! Here are 4 reasons why we love the intimate wedding trend!
1. THEY HELP YOU FOCUS ON WHAT'S IMPORTANT!
2020 and 2021 shifted the perception of the wedding guest list. Inviting everyone that you've ever known to share in your special day is no longer the norm. What we love most about the intimate wedding trend is that it allows you to focus on those who are nearest and dearest to your heart.
2. QUALITY OVER QUANTITY!
Intimate weddings are certainly a more budget-friendly option, but a smaller guest list can also mean that you can put your wedding savings toward the details that mean the most to you rather than covering the headcount of your guest list.
3. LESS STRESS! MORE FUN!
Planning a big wedding can be overwhelming for some. More extensive guest lists can sometimes leave couples feeling like they are doing the day more for others than for themselves. With a smaller wedding, you'll have fewer guests to worry about, meaning you can spend more time enjoying each other.
4. UNIQUE VENUE OPTIONS!
The Tap Room at Tapestry Hall in Cambridge, Ontario, is the perfect example of why you should consider an intimate wedding for your special day! Set in The Foundry Brewery, it is full of character, with rich limestone and sandblasted beam detailing. This unique and modern space has bright, beautiful windows that flood the room with vibrant lighting. It is the perfect space for events with a guest list of 150 or less!
Whether you're thinking small, large, or somewhere in between – we have a room that will be perfect for your special day. Start planning your "I Do's" by visiting www.tapestryhall.ca!
ABOUT TAPESTRY HALL: From intimate to grand, brunch to dinner, the team at Tapestry Hall is here to help you celebrate your forever in style! Our venue is a beautiful canvas designed for you to customize all the details of your big day, from furniture to lighting, music, and menu planning. Get started today!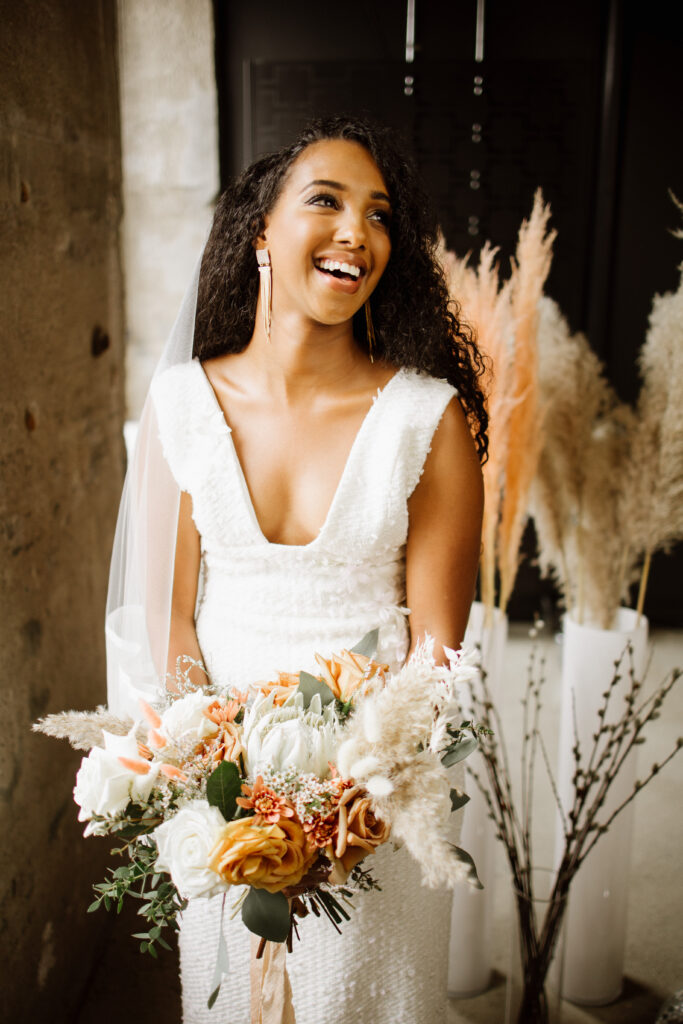 Featured in the Spring/Summer 2023 edition of The Wedding Ring Magazine
FIND OUT MORE ABOUT TAPESTRY HALL | To speak with Tapestry Hall about your wedding options, you can reach them using the form below.