EXPERT TIP BY BRENTWOOD LIVERY (www.brentwoodlivery.ca) Kitchener, ON | PHOTO above: Karen Benwell Photography
WHAT DO CELEBRITIES, ROYALTY, AND HAPPY WEDDING COUPLES ALL HAVE IN COMMON?
Planning a wedding can be stressful. Re-planning the same wedding because of COVID-19 restrictions is a whole new level of stress. The average wedding couple spends over 500 hours planning all the details of their day, and more time and stress to replan the wedding. Now ask yourself…
how much of that time is actually spent thinking and planning how each part of the day will make you feel? Your first priority when building your wedding day plan is to remember, it's your day and you deserve to be celebrated.
When celebrities and royalty hold a big event, especially a royal wedding, the whole plan is built around them and their feelings. The last thing they stress about is executing the perfect plan let alone driving themselves to each part of the day. They certainly do not worry about cleaning their car nor how many people it will hold; if the roads they need to travel on will be congested with traffic or closed. They also never have to stress about counting their drinks to not risk impairment nor do they even consider opening their own door.
The successful wedding plan not only includes all the little details of who, what, and where but it is the blueprint for the timing of each component of the day and when each person needs to arrive. Each stop along the way is carefully calculated into the timeline. Celebrities use chauffeured services as they recognize travel is an integral part of the whole event. What if your plan made getting to and from each location throughout the day as memorable as the ceremony, photos, and reception?
What if the plan not only included how each person will arrive but even more importantly it also included all the emotions you want to feel throughout the day. A perfect wedding day plan considers the happy moments and the overwhelming rush of "I can't believe this is actually happening" emotions couples often experience throughout their day.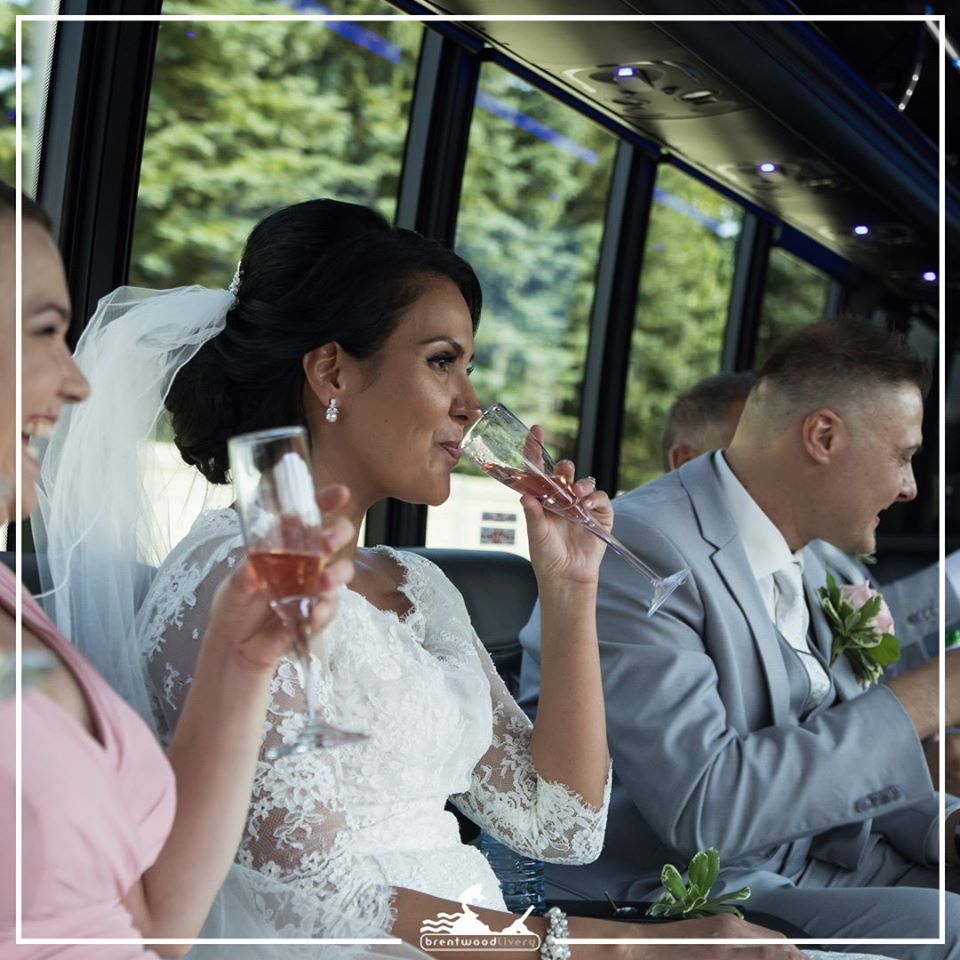 A stress-less day almost always includes the right team helping to flawlessly execute each detail of the day. The Chief Experience Officer of Brentwood Livery says "his chauffeured service transforms the need for transportation into an unforgettable wedding day." Chauffeured service not only ties together all the pieces throughout the day but it eliminates the need to plan every contingency should something go wrong or not according to plan. Most importantly it will eliminate your stress of ensuring everyone gets safely where they need to be, on time. Your wedding day is your chance to be a celebrity and feel like royalty. When you can travel safely and celebrate all together you eliminate stress and instead create unforgettable memories that leave you smiling ear to ear.
If you are looking for 30 years of the best 'Day Of' planning tips visit (weddings.limo/twr-planning) to shortcut some of your planning hours and help you dot your i's and cross your t's for everything transportation-planning-related!
Featured in the January 2021: Covid Edition issue of The Wedding Ring Magazine
FIND OUT MORE ABOUT BRENTWOOD LIVERY | To speak with Brentwood about your wedding options, you can reach them using the form below.
[contact-form-7 404 "Not Found"]