Covid weddings can be a struggle for many couples, charged with emotions, stress, and regulations, it can almost feel as though the classic experience has been ripped away. Given all of the obstacles for couples getting married during the pandemic, Devine Wedding Design has worked hard to make sure couples can have a positive and fun experience both with their planning and on their special day.
Décor: Devine Wedding Design (www.devineweddingdesign.ca)
Ceremony & Reception Location: Red Bay Lodge (www.redbaylodge.com)
Florist: Owen Sound Flowers (www.flowersowensound.ca)
Photography: Becky Kendall of Autumn Grove Photography (@AutumnGrovePhotography) and Lisa Creighton (Both cousins of the bride)
Catering: Dennis Davidson, a personal friend of the couple
Bride's Attire: Petrov Bridal Boutique (www.petrovbridalboutique.com)
"Jodi and Jason were one of our notable Covid couples from October. They found a way to celebrate safely – even during these crazy times," says Wendy Bennewies, owner of Devine Wedding Design. "We were on board to safely do whatever we could to make it one for the books!"
As is true for many Covid couples, Jodi and Jason's original plans were altered, they were to be married with their friends and family with a larger reception at the Zurich Community Centre. However, with Covid, this sadly wasn't an option. Jodi and Jason decided to host a small private event in the north at Red Bay Lodge. They rented the entire space which was a mix of cabins and rooms in the upstairs of the main hall – given everything, what a fun alteration!
"This was further than we normally would travel but what else was there to do during Covid?!?" explains Wendy. "We were invited to stay from Friday to Sunday and enjoy the festivities – what a lovely offer! Naturally, we were all in to join Jodi and Jason. We arrived Friday evening and celebrated everyone's safe arrival with freshly caught fish and wings served up by the groom."
Devine Wedding Design provided various rental items such as our oak-cross-back chairs, harvest tables, signage, and lights.
Jodi and Jason truly enjoy the outdoors which was highlighted by a menu featuring game meat from a previous hunting encounter. After dinner, the mood was set with an outdoor campfire featuring a s'mores bar and every kind of alcohol imaginable. With Jodi being in hospitality her entire life, she left no stone unturned. Every detail was planned to perfection – she even had a goody basket awaiting in the rooms of all things yummy and special for her guests.
Jodi and Jason were high school sweethearts that moved away to peruse careers and then found each other again. They have loved each other forever making this a real-life fairytale. The thoughtfulness, generosity, and warmth of this couple was astonishing. No wonder they are so loved by their family and friends.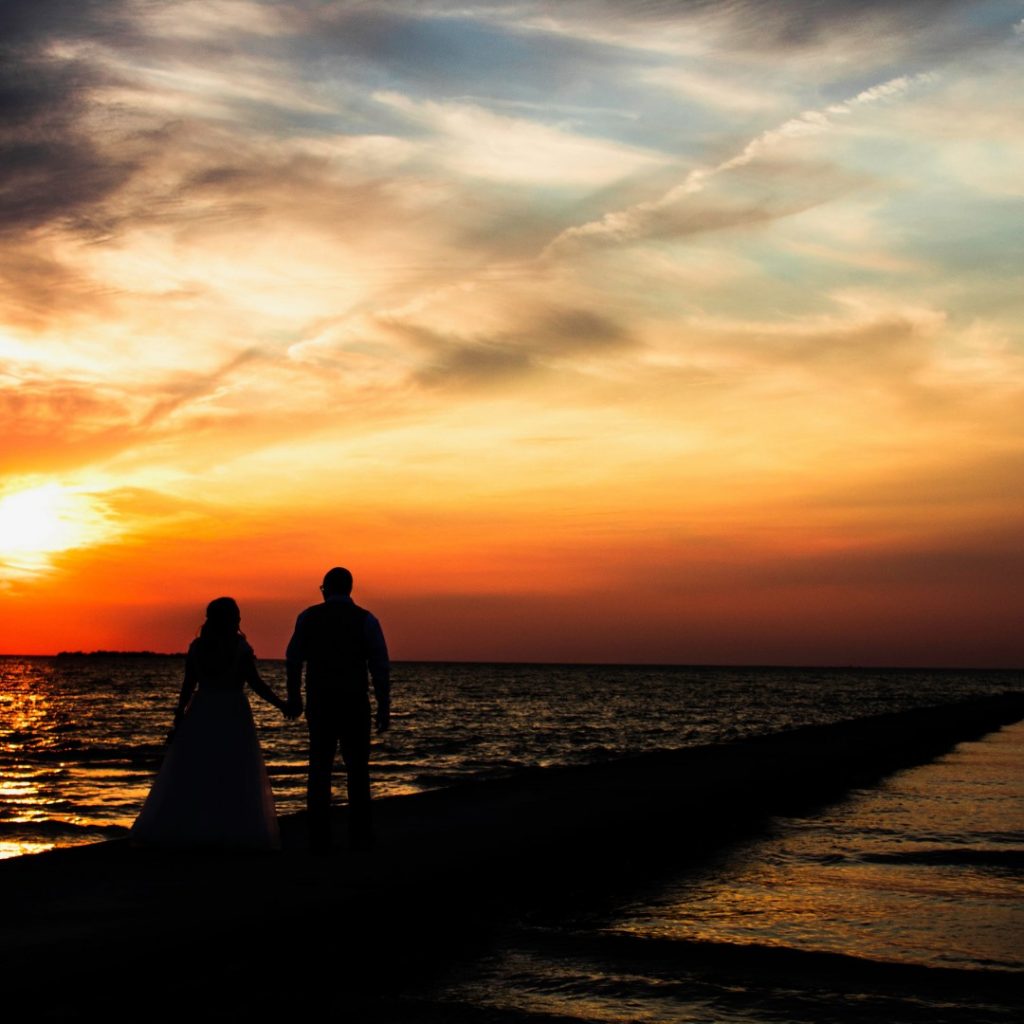 FIND OUT MORE ABOUT DEVINE WEDDING DESIGN | To speak with Devine Wedding Design about your wedding options, you can reach them using the form below