About
NithRidge Estate Wedding & Events, was already naturally beautiful on its own. But when you add in its renaissance ambiance, an amphitheatre for outdoor ceremonies, beautifully landscaped gardens, and a horse-drawn carriage, we knew that if this location wasn't already booked solid, it would be shortly.
Locate just twenty to thirty minutes from Kitchener, NithRidge is an all-in-one location offering amenities for just about every aspect of your day from a bridal suite for you and your attendants to on-site hair and make-up, and picturesque photo locations to the unique outdoor ceremony, tent reception spaces, and terrace cocktails.
You May Consider These Items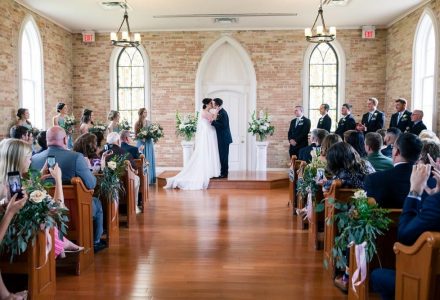 6675 Burtwistle Lane London, Ontario, ...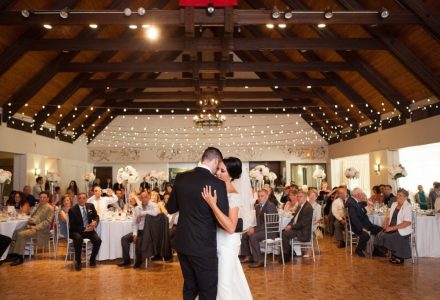 429 Ottawa St S, Kitchener, ON N2M 3P6
Products & Services
The Estate has an almost endless list of options for couples getting married. You can hold your ceremony in the amphitheatre with a beautiful tent reception (the tent accommodates up to 250 people).
The grounds also include a full salon for the wedding party (no rushing to different locations all day!), washrooms in the silo, and ample parking. Guests can enjoy the breathtaking landscaping and gardens, scattered with gorgeous fountains, columns, statues, and beautiful mature trees.
Packages & Pricing
With the trend towards conveniently having your ceremony and reception at the same venue, we wouldn't be surprised if even more brides and grooms fall in love with Nithridge Estate. In addition to getting ready on-site, couples can have getting ready photos among the exclusive and luxurious gardens and landscaped picturesque river, and the surrounding forest and nature trails. It is hard to believe that these beautiful grounds are within thirty (and less in some places) minutes from the core of Kitchener-Waterloo and are tucked behind a seemingly everyday subdivision in Ayr – it's a hidden gem, that's for sure.
After photos, you're ready to walk down the aisle of the amphitheatre, surrounded by multi-level concrete blocks with folding chairs (a great idea for guests in the back who would otherwise have trouble seeing). What better (natural) backdrop than the Nith River?
Following the ceremony, guests can explore the nature trails or head to the reception tent while you, your new spouse, your wedding party, and your families take photos.
Details, Details, Details
• Book 6 to 18 months before your wedding to reserve your date. However, if you are interested in a closer date, give Nithridge a call to see if your date is still available.
• A $3000 deposit is required to book Nithridge Estate.
• Gratuities are extra.
• Monday – Thursday Weddings are available at a discounted rate
General Questions & Answers
Video
Sorry, No video added by vendor
Couple Reviews
Please login to add your review
© 2023 The Wedding Ring All rights reserved.