Getting engaged is a special life event that deserves careful consideration around all parts. You've found your partner, now it's time to seal the deal; how can you find a piece of jewelry that commemorates this special occasion?
Shopping for the perfect ring is like finding the ideal dress; it's necessary to try on a number of different options before settling on your favorite. As you play with the setting, style, and stones, you might not find one that ticks off all the boxes when fulfilling your engagement ring dream. A custom ring gives you the opportunity to design the ring of your dreams.
The process of design involves you from start to finish. From looking at potential options and crafting a likes/dislikes list, you'll then select a jeweler to work with to take your ideas to the next step. Establishing a budget is one of the first collaborations you and your jeweler will do to ensure that the project continues to flow smoothly and well within project guidelines.
As you commit to a designer, they'll present you with some fun sketches and perhaps a 3D CAD image of your ring, giving you a detailed picture of what your creation will look like. As you approve the design, your designer will then tackle the task. Finding a stone, designing the setting, and creating the ring are the final steps to making your vision a reality.
Custom Jewelry
While there are plenty of fine jewelry options to fulfill expectations, why not consider custom Luxury Diamonds Vancouver, courtesy of our fine establishment? Here are some of the most compelling reasons why your loved one deserves a truly unique, custom-designed engagement ring.
1. Simple Process
Many people think that the hardest part of creating custom jewelry is coming up with ring designs. Rest assured; you don't have to go it alone. Custom jewelry designers are professional visionaries, and they can help you shape your ideas into physical form as they ask questions about style, preferences, and stones. Many custom designers now employ 3D imaging technology to craft your ring virtually before taking it to the next step. Molding, shaping, and setting stones bring your creation to life; the only nerve-wracking part now is asking the question!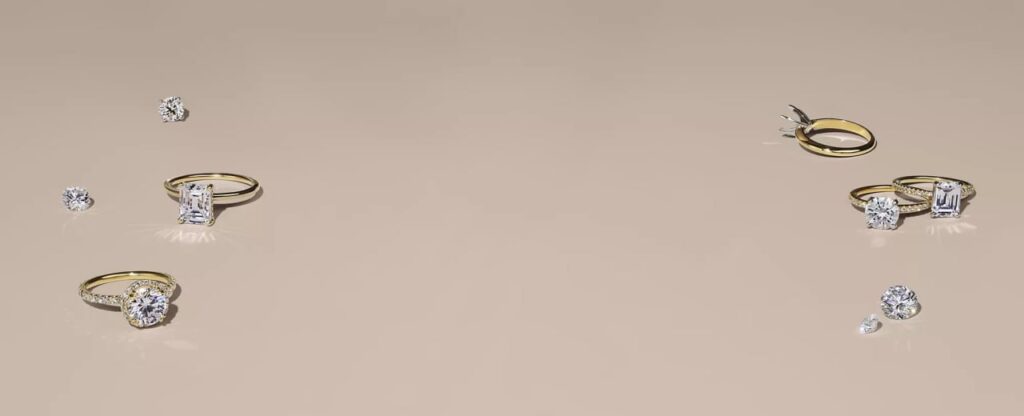 2. Saves You Time
Traditional jewelry stores offer so many options for ring settings that it can be overwhelming to choose just one. Having a clear vision of what you want in style, shape, and stone color will shave off significant time as you bring your plan to a custom ring designer, who will then work to craft the perfect ring for you and your loved one.
3. Easy To Add Personal Touches
One of the most unique aspects of designing custom jewelry is that you can add as many personal touches to your design that you wish. Choosing colors, shapes, and styles that have particular significance to you and your partner will make crafting the ring even more special.
4. Affordable
A common misconception surrounding custom-made jewelry is that it is more expensive than store-bought rings. Carat weight plays the most significant role in determining a ring's price. Ask your designer what is possible while staying within your budget, and they're likely to come up with something sophisticated, beautiful, and affordable.
5. Truly Unique
No piece of jewelry is more significant or important than your engagement ring. You owe it to yourselves to commemorate the occasion with a unique piece that reflects both of you. Custom engagement rings are perfect for passing down in the family as a precious heirloom that others can enjoy as well.
6. Creative Way To Express Personal Preferences
Those with very specific preferences gravitate toward custom-designed engagement rings in Vancouver, so feel free to get as quirky as you wish. Pair a rose gold band with a pink diamond, or set some pave emeralds and diamonds on a band while setting a brilliant emerald in the center for something truly unique. The sky is the limit when it comes to creativity and self-expression.
7. Demonstrates Commitment
Demonstrating your love and commitment to another with a customized piece of jewelry is an impressive display of your love story. Let your sweetie know how much they mean to you by masterminding a customized ring to present them with. Now if you just had a solid idea of how your proposal will look like!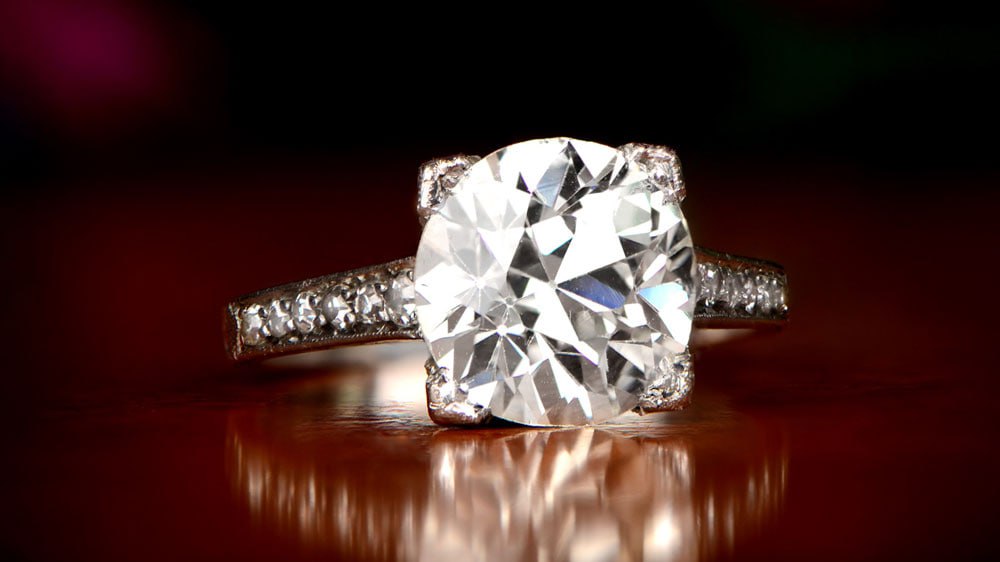 Looking For The Right Jeweller
The ultimate diamond rings in Vancouver are ones that both couples and designers are happy with. Your jeweler should inspire your design, one who hears your questions and concerns, working diligently to bring your idea to fruition. As you work together to create something beautiful, you'll have the privilege of sharing creative ideas and inspiration that will yield a magical moment.
Getting Excited?
The process of designing a customized engagement ring does not have to be daunting. In the right hands and with the right jeweler, it can be a one-of-a-kind experience that you'll treasure forever.
Find more expert tips here
FIND OUT MORE ABOUT LUXURY DIAMONDS VANCOUVER | To speak with Luxury Diamonds Vancouver about your wedding options, you can reach them using the form below.