EXPERT TIP BY THUNDERSTORM PRODUCTIONS (♥) (thunderstormpro.com) | Photo above: DA Photography
Prior to March 2020, live streaming a wedding ceremony was gaining in popularity. It was a common choice for engaged couples who elected to host a destination wedding or elopement, or for those couples who had loved ones who couldn't be present for medical reasons. With COVID-19's dramatic impact on wedding guest lists, many couples turned to virtual streaming to ensure that everyone could witness their love.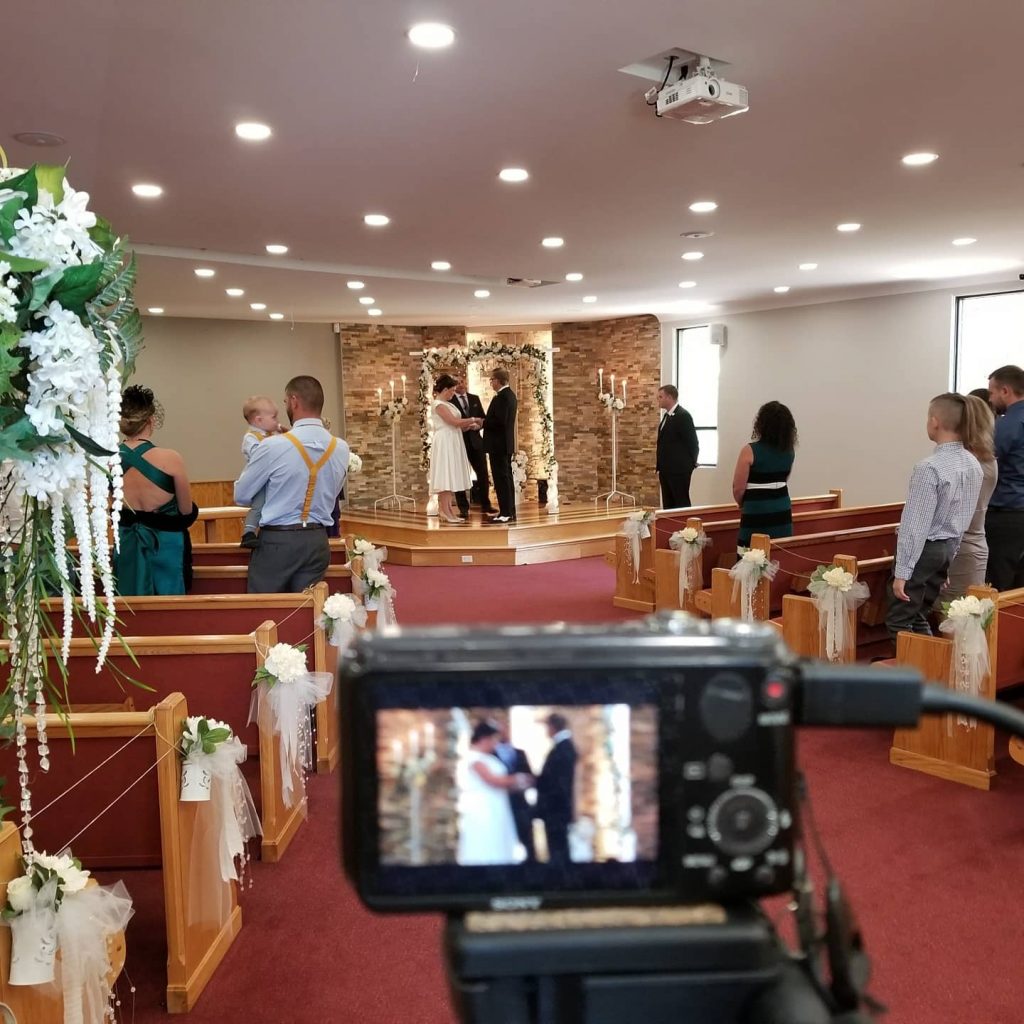 Eric from ThunderStorm Productions, well-known for their exceptional DJ services in the Kitchener- Waterloo area, answered the call for quality wedding streaming services. "Since March 20th, we've been perfecting the virtual wedding streaming experience. Using some of the newest technology and also creating some of our own, we have been able to offer local engaged couples high-definition audio and video streaming with an amazing viewer experience."
There are many ways to do online streaming. Some people use Zoom, some use Facebook Live and others choose Instagram live. There are several issues with all of these. First, the sound and video quality are not good. These apps were designed for meetings, not music. Second, in the case of Facebook and Instagram, you run the risk of being shut down during your event due to music copyright issues. This is done automatically. And, lastly, your viewers, or guests, have to have the app in order to log in and view your wedding.
The ThunderStorm Productions Virtual Wedding Streaming Experience solves these issues. "First, we provide multiple angle high-def video and an on-site sound system so that both your in-person and your online guests can witness your carefully planned ceremony. We will also provide a microphone for your officiant, so your guests don't miss a word of your vows. As always, we'll provide the ceremony music you selected."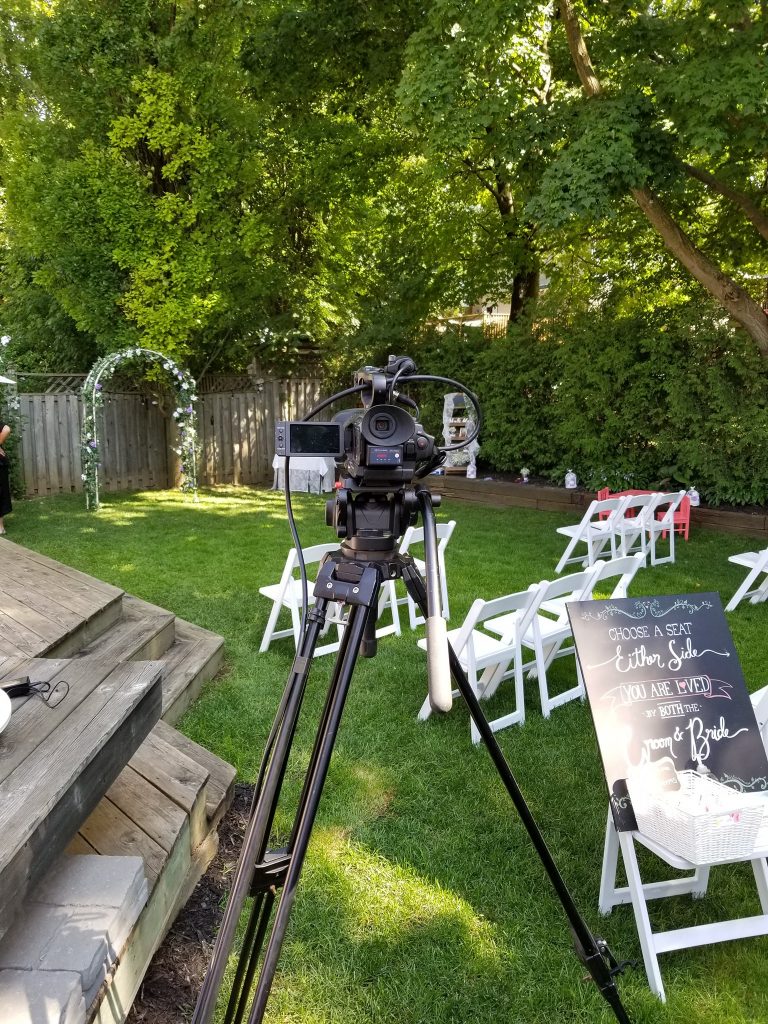 Having high-def audio and video capabilities is only the start. ThunderStorm Production then streams your wedding on a platform that allows for a flawless streaming experience that won't cut out just as you're saying "I Do". The best part for your at-home guests is that there is no app to download or login required! All your online guests need to do is follow a simple web link to participate.
Thunderstorm Productions also ensures that they have redundant equipment and a hard-wired internet connection (if available) to make sure that your wedding streaming goes off without a hitch.
The full Virtual Wedding Ceremony Experience doesn't stop there. "We can also play a photo slide show for all your guests as they are waiting for the ceremony to start – online and in-person. There's also a live chat feature for your online guests to talk to each other. We even a number they can use to text in photos of their families watching the ceremony. These photos can then be put up on the screen."
And, of course, you'll receive a copy of the ceremony to watch and enjoy for years to come!
"These are very unique times, and the team at ThunderStorm Productions is here to help you in any way we can. We're happy to chat with you about how we can customize your Virtual Wedding Streaming Experience to fit your special day!"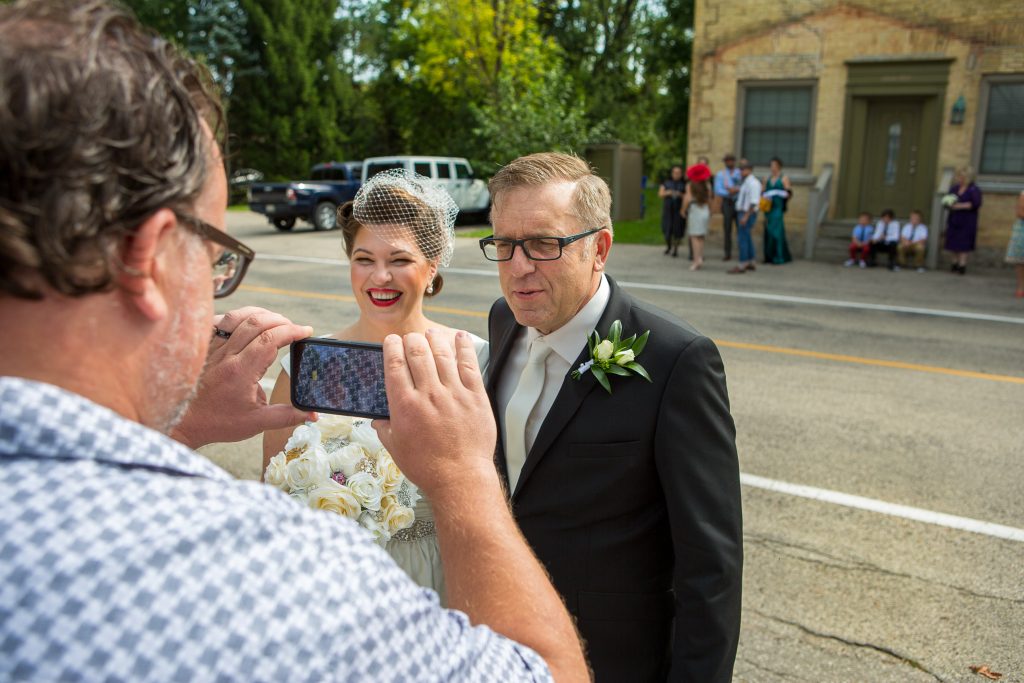 Featured in the January 2021: Covid Edition issue of The Wedding Ring Magazine
FIND OUT MORE ABOUT THUNDERSTORM PRODUCTIONS | To speak with Thunderstorm Productions about your wedding options, you can reach them using the form below.