EXPERT TIP BY MUSIC CENTRAL ENTERTAINMENT (♥) (musiccentral.ca)
Choosing the MC for your wedding is a more complicated decision than it can seem on the surface. Many people just choose their favourite uncle or friend. But when you consider the actual importance of your MC, you may want to reconsider your options. Rob from Music Central tells us, "The MC is the captain of your wedding ship. They make sure that you stay on track and steer the event along. They have 2 basic duties at your reception: first, they coordinate with vendors so that everyone is on the same page and then they communicate the day to your guests. But the truly great Master of Ceremonies doesn't just coordinate and communicate. They help to tell the story of your wedding day; help to create moments you and your guests will never forget."
COORDINATING WITH VENDORS: One of the basic jobs of your MC is to make sure that everyone is in place and ready for the next step. "It's all about flow, knowing what is coming next, and making sure that everyone is in place and on the same page. One of the most common mistakes that inexperienced MC's make is to introduce the wedding party before making sure the kitchen is ready to start dinner service. There is nothing more frustrating for both your guests and for your chef than to have the wedding party introductions done before dinner is ready to be served." An experienced MC will always make sure that everyone is in place for a seamless flow for your wedding.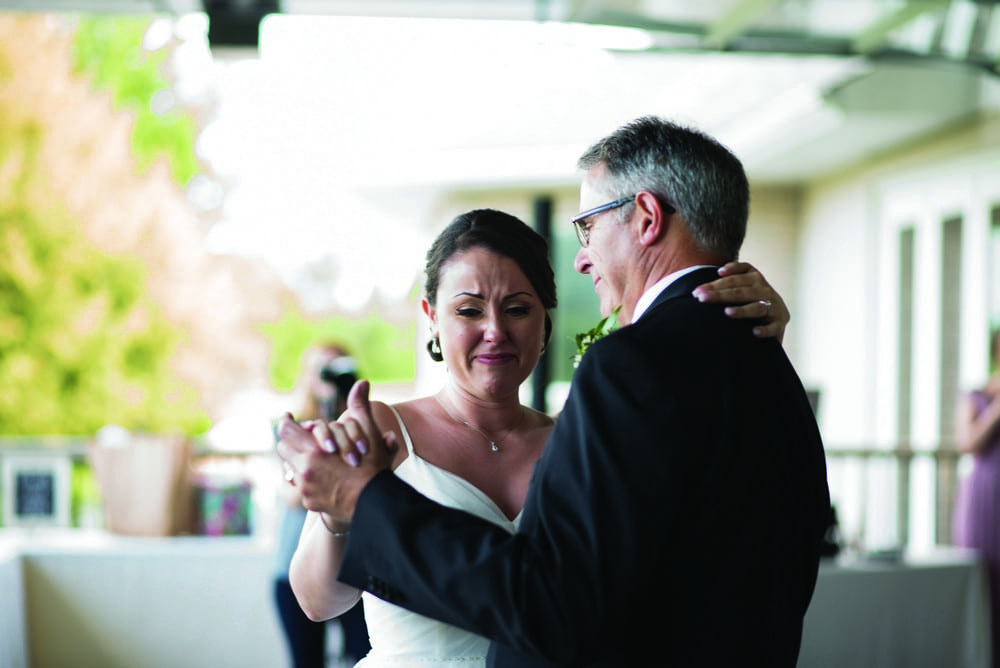 COMMUNICATING WITH GUESTS: As the keeper of the microphone, another basic responsibility of your MC is to communicate with your guests. They'll introduce your wedding party, announce dinner, and even introduce the people who have speeches or toasts to make at your wedding. But a great Master of Ceremonies takes basic communication and adds an element of entertainment. "When we're introducing the wedding party, we like to actually introduce the wedding party. It's not just about saying names and relationship to the bride/groom. It's about actually making people feel like they know them. "Our best man for the evening is Frank. Frank and Steve (groom) have been friends since childhood and Frank is the person responsible for us being here tonight as he introduced the happy couple back in high school. On a personal note, Frank is single and enjoys long walks on the beach." We have a passion for our role as Master of Ceremonies. We take the time to make sure we have all the information to bring the extra touches to your wedding."
CREATING MOMENTS: For the Master of Ceremonies at Music Central, it's not enough to coordinate and communicate. They love helping to create moments and memories at your wedding. One of our favourite stories from a recent wedding that Rob was the Master of Ceremonies at is this: "The father of the bride had come to see me before the wedding to enlist my help with a surprise he had for his daughter. He had recorded a song for her, but she didn't know about it. When the time came for their dance, I introduced them and started the song that the bride had chosen. But then I abruptly broke the song with a dramatic crash. "It's an excellent song, but I've been searching and searching, and I think I've found something that you'll like even more. What could be better than a father singing to his daughter?!" Then I played the song the father recorded just for his daughter's wedding. There is time after the dance to explain to the guests how the song came to be. But first, I made sure the bride and her father had their moment."
Without the passion and care for what they do, this would have just been a song they played at this bride's wedding. Instead, the MC from Music Central used setup and emotion to create a memory that the bride, her father, and all the guests at the wedding will never forget.
A great Master of Ceremonies doesn't just make announcements and introductions. A Master of Ceremonies orchestrates the entire evening making sure that when the bride and groom take the dance floor for their first dance, the venue lights dim, the music starts, and the guests are there to watch the bride and groom enjoy their first dance together. A great Master of Ceremonies understands how to orchestrate your wedding with magic and emotion.
Featured in the Spring/Summer 2020 issue of The Wedding Ring Magazine
MORE ABOUT MUSIC CENTRAL ENTERTAINMENT | If you're interested in talking to Rob Aitken or his staff at Music Central Entertainment, you can contact them by phone at 519-680-0698, or toll-free at 1-888-537-6511. If email is better for you, reach them directly by email using the form below. 🙂 Visit their brand new storefront at 1496 Dundas Street East in London (by appointment). Check out their website at www.musiccentral.ca for more on their services.