EXPERT TIP BY LOOPS N JAMMZ DJ PRODUCTIONS (www.loopsnjamzzdjs.com) Kitchener ON | Photo above: One2One Photography
We're all looking forward to the day weddings return in a post-COVID
world. We're anticipating big celebrations for 2021 weddings after the
vaccine is rolled out, of course. Will these weddings resemble those of
the past or will 2021 represent the rebirth of weddings and something
brand new? One thing is for sure, when it's safe we'll all have a deeper
appreciation for the opportunity weddings provide to celebrate love with
family and friends. Ken from Loops N Jamzz tells us what they see as the
next trend in a post COVID world…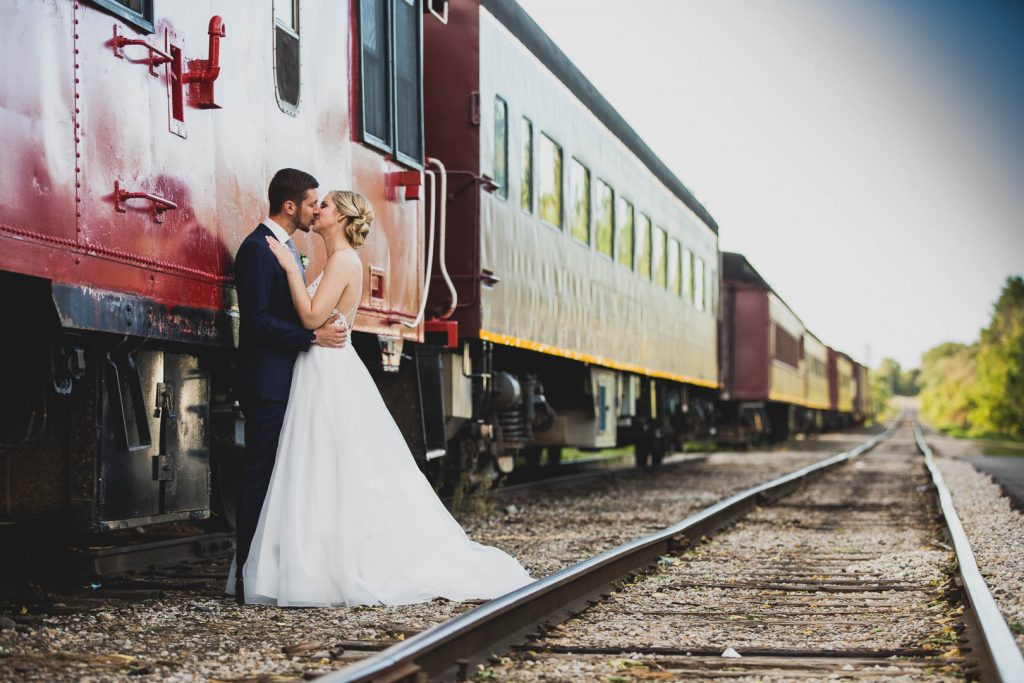 "Back in late 2018 and 2019, we started seeing a different type of wedding. We began referring to them as the cocktail weddings because they started with a cocktail hour followed by a ceremony, dances, speeches, and the party. These weddings share a lot of similar attributes to US weddings. A few years prior while we were training in the US we learned that many of the DJs would do two weddings in a single day. The concept was something we hadn't experienced so they explained that one wedding would take place in the afternoon serving only cocktail foods while the second would have a full dinner and happen during the evening with each wedding being 3-5 hours. This new style of wedding that we're now occasionally seeing in Kitchener-Waterloo and Stratford seems to combine these US weddings with a Canadian twist. The combination of an evening wedding with cocktail food being served and the party being longer than our US counterparts.
These weddings break from tradition and have a vibe that's all their own.
We've noticed there's frequently a high emphasis placed on celebrating
with family and friends which in turn leads to seeing more value in the
chosen entertainment. Although it's not traditional we can understand
why couples might want to consider having a cocktail-style wedding. For
the couple and their guests, there's no delay between the ceremony and
celebration. There are no concerns about environmental influences, such as rain or heat because everything happens in a controlled room. There's
a seamless transition between each stage of the wedding when it's done
correctly with help of wedding professionals. This level of coordination
makes all the difference for the couple and their guest. These weddings
have been some of the most fun for us, but also require careful planning.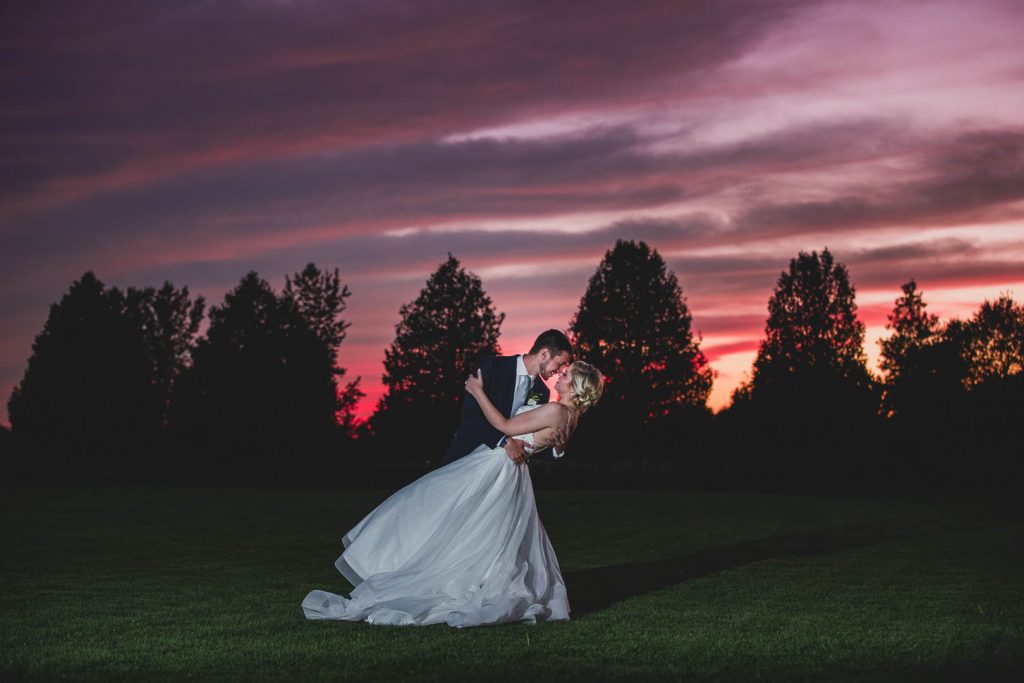 THE COCKTAIL WEDDING BREAKDOWN
7:00 PM – Doors open guest arrive cocktail food is severed
8:00 PM – Ceremony
8:20 PM – Special dances
8:30 PM – Speeches
8:40 PM – The party starts (Bride & Groom slip out for photos)
10:50 PM – Cake cutting, snack bar, and coffee
11:00 PM – The dancing and party continues
By no means does this represent an inclusive breakdown of everything
involved or required. This is only meant to serve as a basic outline.
Should you require more detailed information your best course of action is to contact wedding professionals with experience doing cocktail weddings.
This style of wedding isn't going to work for every couple, but it does work very well for some. Anyone considering this needs to realize that more than ever there needs to be full cooperation between the couple, the venue manager and their staff, the DJ, the officiant, the photographer, and any planners that are involved. Truly talented wedding professionals working together is absolutely the key to making these weddings a success.
Every couple needs to decide what's best for them on their wedding day.
The cocktail wedding gives couples another unique way to celebrate their day. It's always something special when we get to be a part of a couple's vision as it becomes real while they are surrounded by the love of family and friends. If you're looking to have a different style of wedding that offers a certain unique fair then a cocktail wedding might be perfect for you. If you're interested in knowing more about this type of wedding feel free to reach out to us and we can have a conversation."
Featured in the January 2021: Covid Edition issue of The Wedding Ring Magazine
FIND OUT MORE ABOUT LOOPS N JAMZZ | To speak with Loops N Jamzz DJ about your wedding options, you can reach them using the form below.