Bridesmaid Dress Shopping during COVID-19: BridesMade is Here to Help is a guest post from BridesMade. All photos courtesy of BridesMade.
"If you're here, you are likely in the midst of planning or re-planning your wedding due to COVID-19. First off, you're not alone. Many couples with weddings planned for 2020 have been impacted by this pandemic. It's easy to be discouraged and stop planning your wedding during this time, but at BridesMade, we want you to keep the wedding planning fun going! You shouldn't have to put everything on hold. We want to make it possible for you to continue your wedding planning, so we have your bridesmaid dresses covered!"
Bridesmaid Dress Shopping during COVID-19
"At BridesMade, we are fully based online, so we are open and here to help (even during this pandemic)! We offer many unique options for bridesmaid dress shopping such as our Home Try-on Kit program, where you can select your favourite BridesMade dress styles to try on from the comfort of your home. We ship them to you, and we arrange the pick up afterward – it's easy and fun!"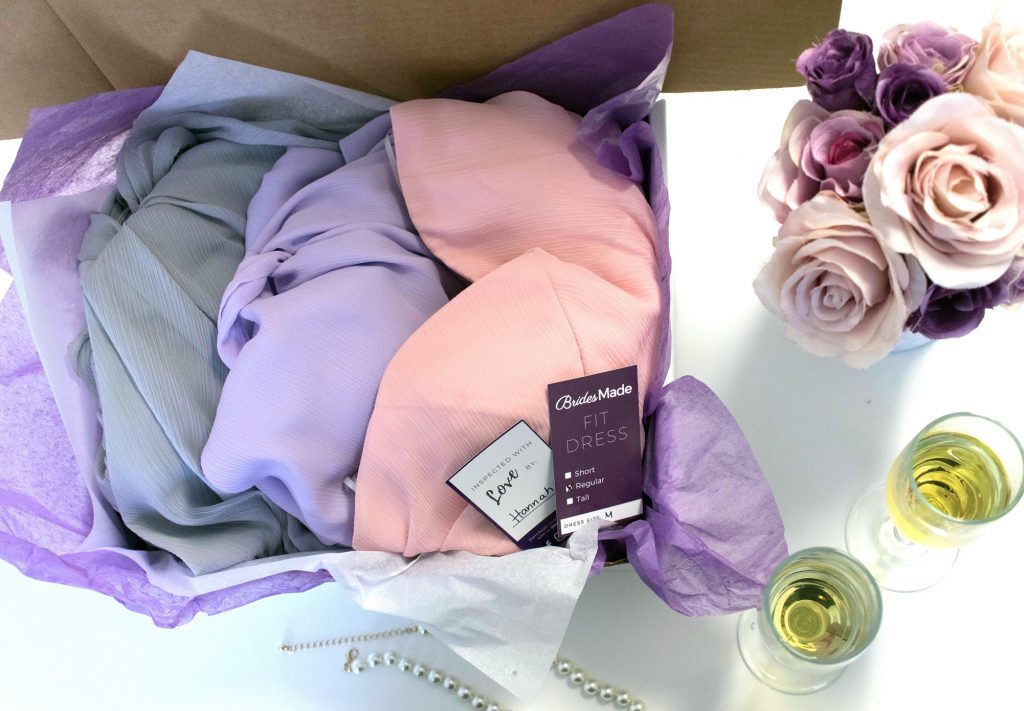 BridesMade Outlet Store
"We also have our BridesMade Outlet store where you can buy a discontinued rental dress for a low price of only $49.99 USD. These dresses are in-stock and ready to ship! They are the perfect choice for bridesmaids who need a dress quickly. You will save money and be eco-friendly when you shop our Outlet store."

Helping Couples Affected by COVID-19
"We want to make sure that bridesmaid dresses are one thing that our couples don't have to worry about during this pandemic. We are offering assistance and support to all of our couples with weddings affected by COVID-19 by offering to change order rental periods and shipping dates to accommodate their new wedding dates – no penalties, no problem!"
"To help out couples who were wedding planning that suddenly have no options to shop for bridesmaid dresses, we are offering a limited-time promotion called 'The Flexible Dress Rental Booking'. This promo allows you to pre-purchase your rental at a discounted rate. There's no need to commit to a dress, or even the wedding date yet! Pre-ordering your rental now will secure you a rental later, and save you 18% off of our regular rental price. Place your final rental order at your own pace – no time constraints, no rush."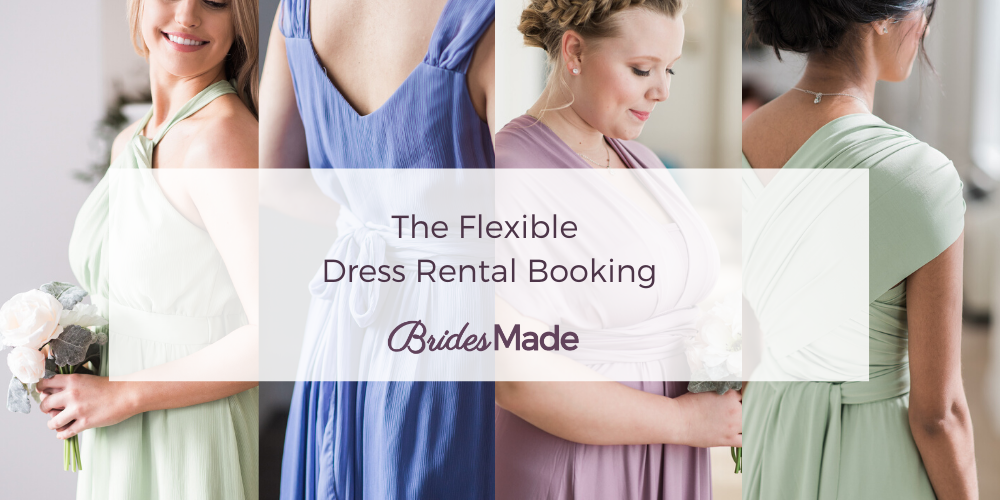 We also think it's also important that we all rely on each other to keep our spirits up to get us through this tough time. We're constantly creating helpful and fun content for you on our blog and social media. To learn more about BridesMade and join the fun, follow us on Facebook and Instagram!
"Remember, brighter days are ahead and we all will get through this. Even though your original vision of your wedding, or wedding date, may change at the end of the day your wedding will STILL be amazing, and you'll have your girls right there standing by your side, beautifully dressed."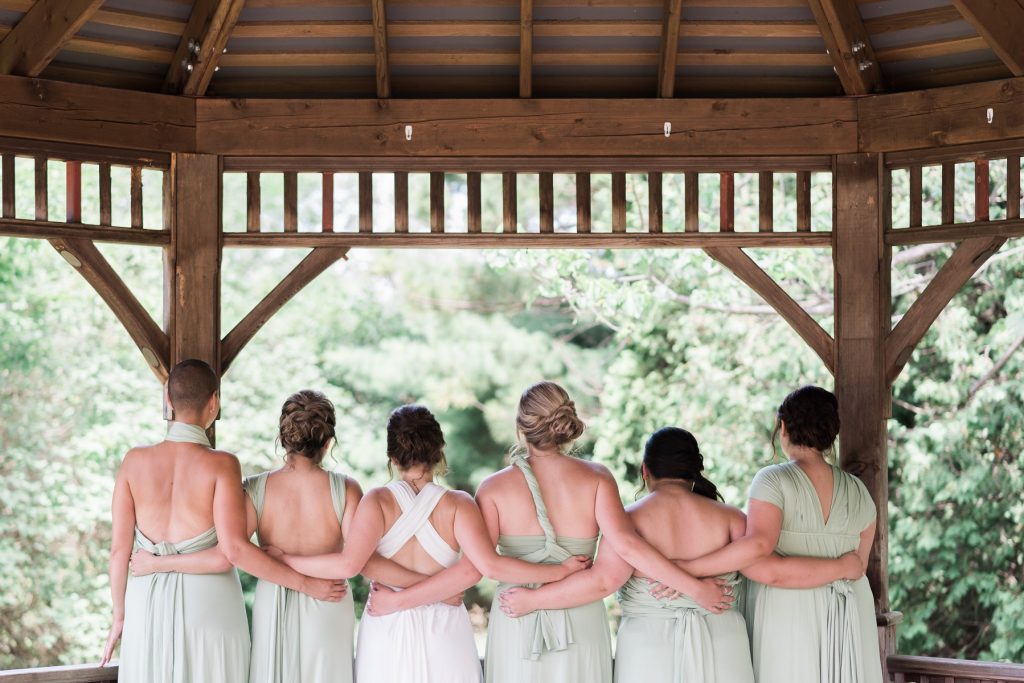 About BridesMade
BridesMade is the only online-based North American company that provides bridesmaid dress rentals. With their goal of providing wedding parties with rentable style and size-adjustable, beautiful dresses that don't require alterations, they are the #1 choice for affordable, unique and eco-friendly bridesmaid dresses. Find out more in their review. Contact them using the form below.