Guest post by: Katie Colon – Content Slinger & Editorial Queen
Choosing a caterer can feel like just one step among so many others you need to take in the lead-up to your wedding. But this isn't always true. Your caterer informs so much more than just your menu. Hiring the right caterer can help you to decide on your budget, how many guests you invite, and even which venue to choose.
Hiring such a caterer requires that you know which questions to ask and how to ask them. Before you settle on your menu, use these 10 questions to get to know your caterer a little better before your big day:
1. What Is Your Availability?
It may seem obvious, but it's worth mentioning that you should check the availability of your caterer on your wedding date. You should also ask them whether they have any other obligations on that date. If they do, ask whether their staff is equipped to balance multiple events.
The answers to these questions will let you know whether your wedding will sit up front as a priority or simply be put on the back burner.
In addition to their availability, enquire as to how much time they would need for setting and cleaning up on the day. You wouldn't want your guests to arrive while the tables are still being laid.
2. Is This Your First Wedding?
Don't shy away from asking your caterer the more awkward questions. Hiring someone who has experience in the wedding industry means that they are more likely to deliver on their promises to you.
Ask to see photos from their previous weddings to get a sense of their style of plating. Check whether it matches the aesthetics you have planned for your wedding.
It's a bonus if your caterer has worked at your venue before since this would mean that they already know how to work with the space.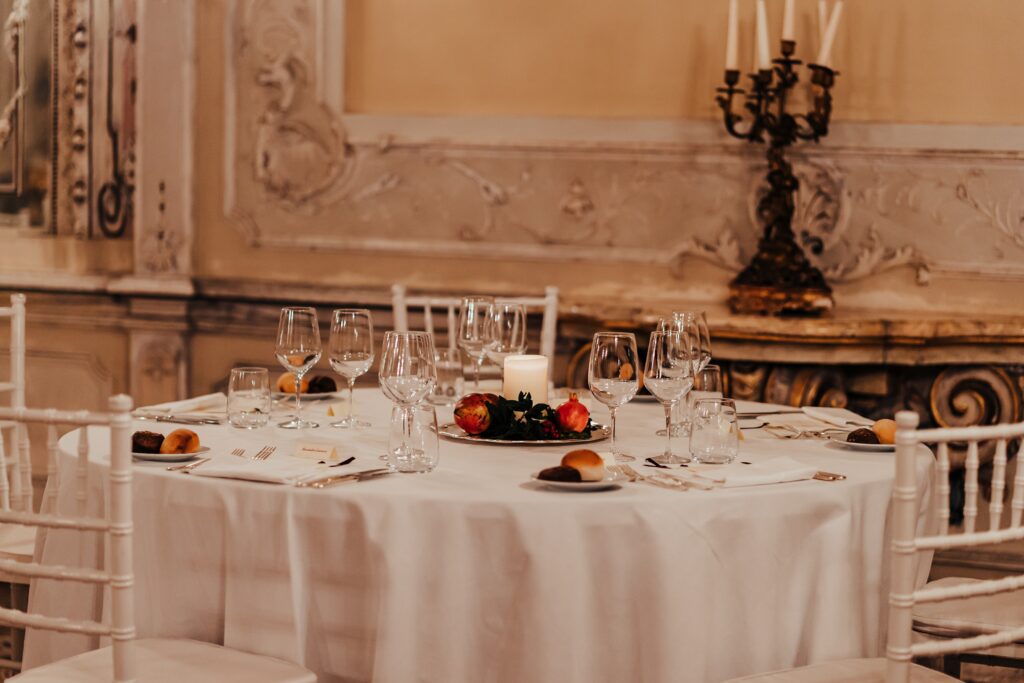 3. Do You Provide Rentals?
Putting a ring on it can be pricey, so finding a caterer that includes rentals in their package can majorly help with your big day's budget.
Ask your caterer whether they provide rentals like tables, chairs, tablecloths, flatware, glassware, and silverware and whether this would be an added cost or if it is included in the package.
If they don't provide rentals, it doesn't hurt to ask them whether this can get arranged for an extra fee. This will take the burden of even more planning and coordinating off your already heavy shoulders.
Be sure to ask for pictures of the rentals to ensure that they match the aesthetic of your wedding.
4. What Are Your Staff Like?
There are three things that you need to know when it comes to your caterer's staff:
Are they properly trained?
What is the server-to-guest ratio?
What will they wear?
If you've put a lot of effort into the aesthetics of your wedding, then you wouldn't want a server's uniform throwing off your carefully crafted color palette.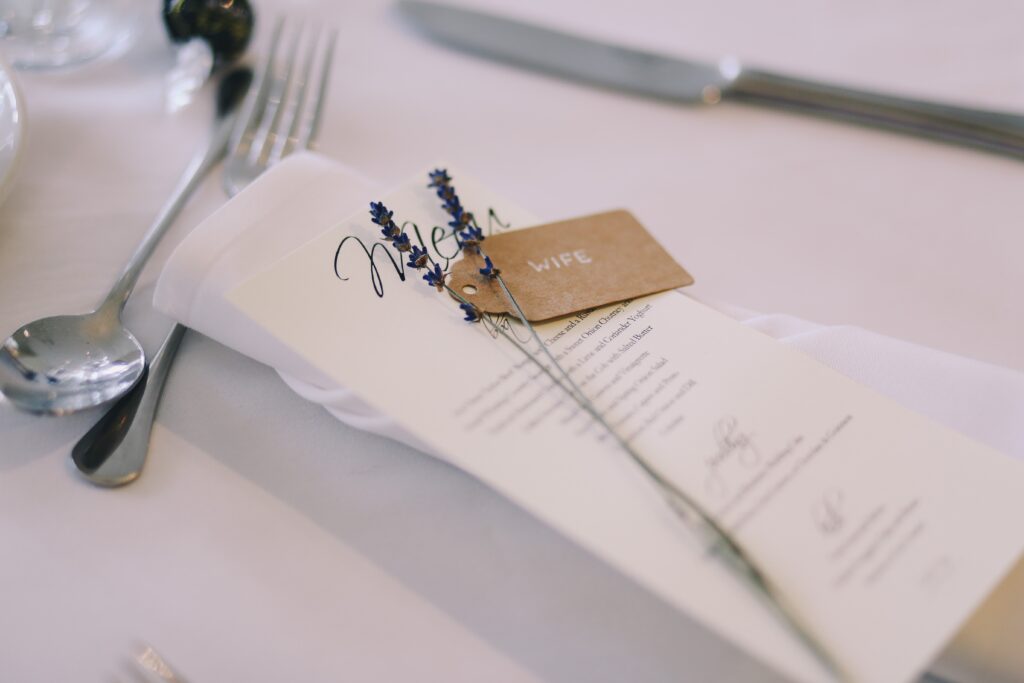 5. What Type Of Menus Do You Offer?
Some caterers may have fixed menus, while others have flexible ones that allow for customization. If you plan to incorporate a family favorite into the menu, then be sure to ask this question.
A flexible menu is more accommodating when it comes to children and guests with allergies or dietary restrictions and it's a good way to go for a more personalized approach.
A picture can tell a thousand words, but it can't quite tap into taste. Ask your caterer whether they offer tastings before you make any big decisions. Pictures that show their previous dishes can give you a good idea of their plating and portioning but are a poor substitute for seeing an example of the real thing.
6. How Do You Serve Your Food?
When it comes to food you need to know both the what and the how. Once you've decided on what dishes you want, you should consider how you would like them served.
Would you want a traditional plated dinner? A casual buffet? Or perhaps a more cocktail-styled event? Deciding between these options should be informed by the tone that you want to set for your wedding.
A buffet, for instance, tends to be a cheaper and more accommodating option that easily caters to a diverse range of dietary requirements. It's also more casual than a plated dinner, so if that's more your way, grab a tray.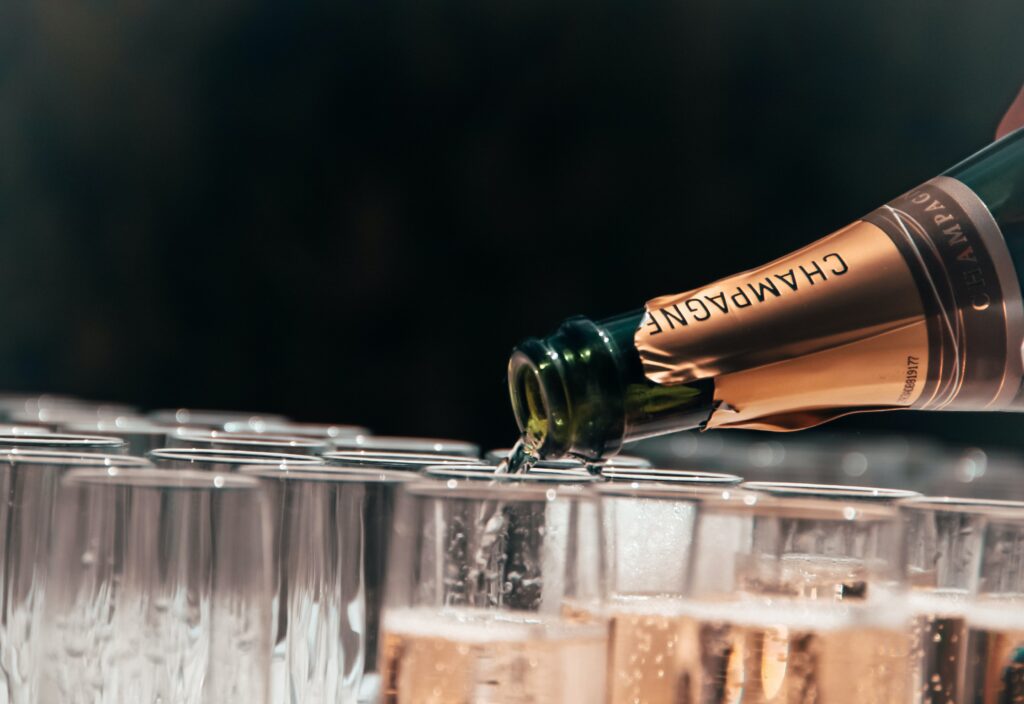 7. Do You Offer Drinks?
How to kill two catering birds with one stone? Ask your caterer whether they also provide drinks, both alcoholic and non-alcoholic, and whether these are paired with the menu.
If they offer a bartending service, ask which kinds of alcohol they will serve and how many bartenders they'll provide. It's also important to know whether they charge per person or based on the amount of alcohol consumed.
8. Do You Have A License And Liability Insurance?
It's not the most festive question, but it could land you in a whole lot of trouble should the answer be 'no'. If they serve alcohol, ask them whether they have a liquor license or a special events permit too.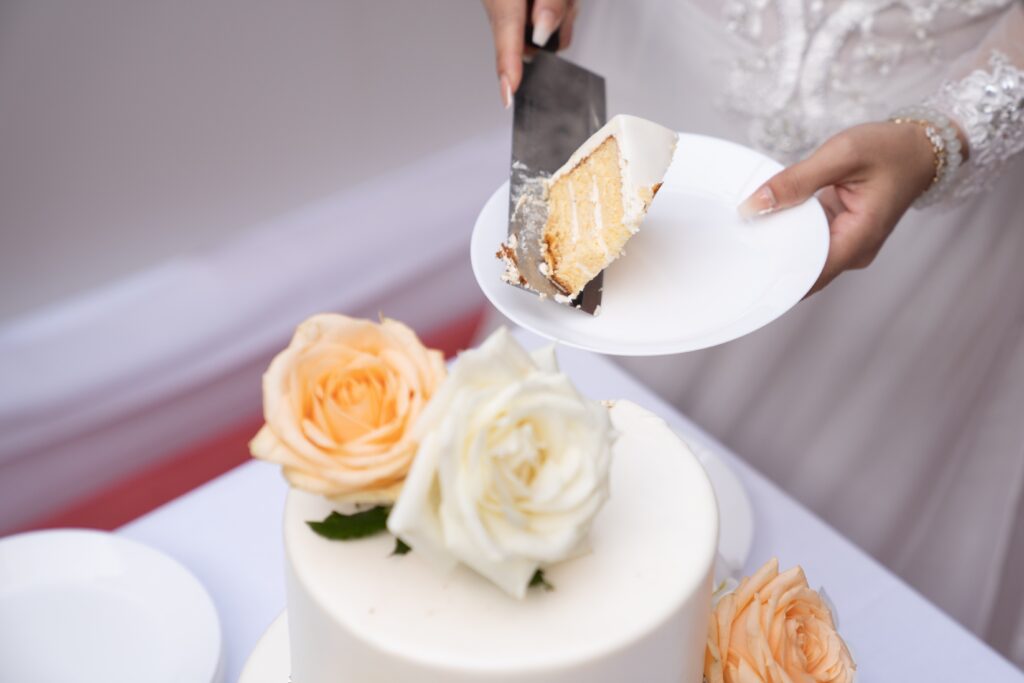 9. What's Included In The Package?
You need to make sure that you have a clear breakdown of what your catering package includes and what it doesn't. Sometimes there are additional fees and upgrade charges for things like the cake cutting or appetizers which may affect your budget.
Now would be a good time to ask about their payment plans and cancellation policies.
10. When Do You Need My Final Food Choices And Guest Count By?
Getting hitched with half your guests left hungry puts a damper on any occasion. Make sure that you have your final guest count and food choices in well before the time to avoid any mishaps.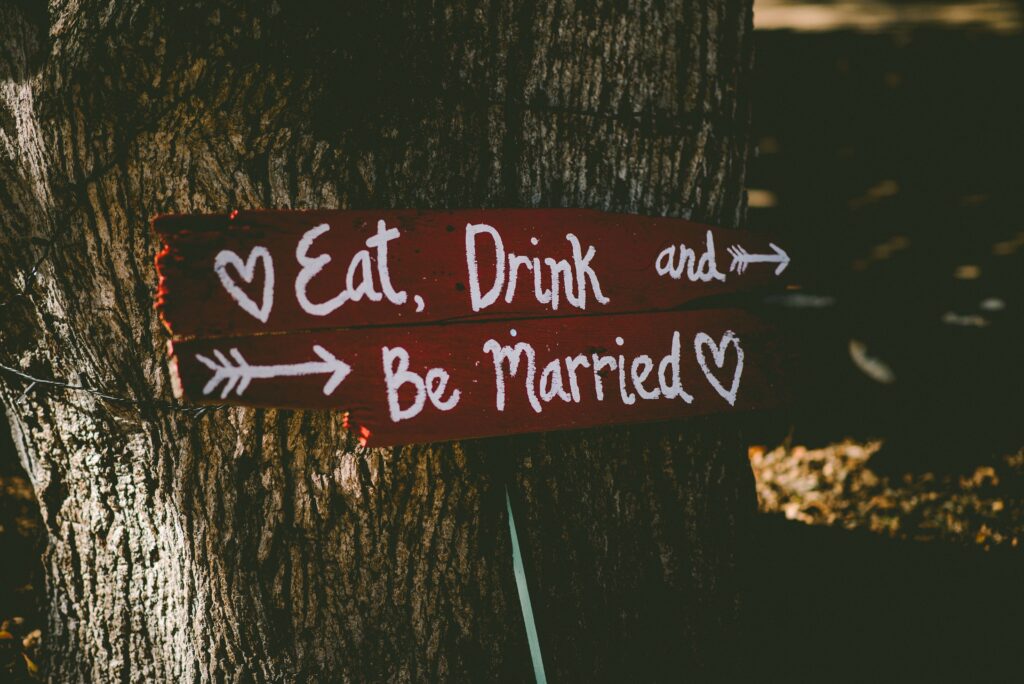 Time To Say 'I Do' To The Food
Every bride (and groom!) wants their wedding day to go off without a hitch. These 10 questions can help you say yes to the right caterer, which is one big step in the right direction toward having a stress-free, and tasty, celebration of love.
Find more wedding inspiration here – Wedding Planning Expert Tips